If you love the Cockerel then we'd like your help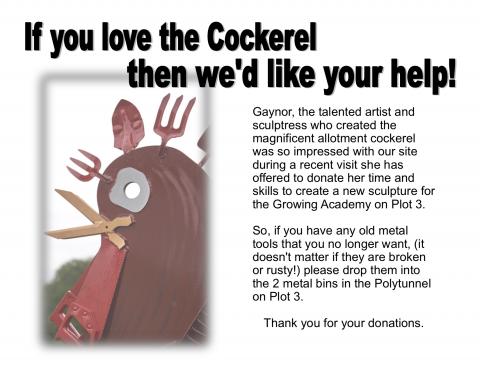 Gaynor, the talented artist and sculptress who created the magnificent allotment cockerel was so impressed with our site during a recent visit she has offered to donate her time and skills to create a new sculpture for the Growing Academy on Plot 3.
So, if you have any old metal tools that you no longer want, (it doesn't matter if they are broken or rusty!) please drop them into the 2 metal bins in the Polytunnel on Plot 3.
Thank you for your donations.