Sandra and Dave - Plot 45a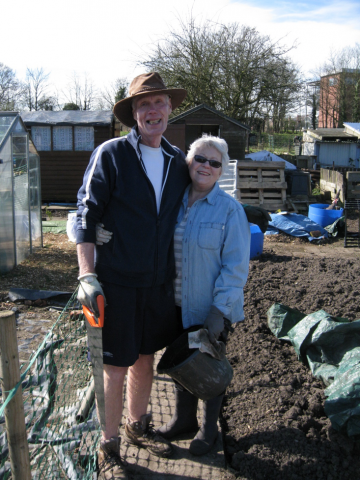 It was David's idea for us to have an allotment after helping at the Markeaton Open day.
We now have more time to try something new after several years caravanning. This is our next 'faze'.
Everyone has been so supportive and welcoming and giving of their expertise and excess produce!   The amazement of actually picking something you have planted as a tiny seed is so rewarding.
We love being in the fresh air, even if it is raining!