SHOP UPDATE: Seed and Potato Orders + Click & Collect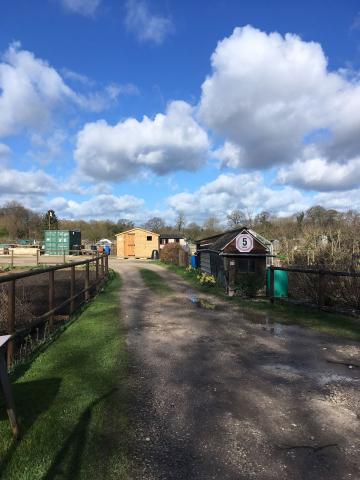 Because of the current restrictions and the desire to keep ALL ARDAA Members as safe as possible the ARDAA Shop will only be operating a Click & Collect service from 13th February 2021, until further notice. 
Click & Collect will be the only way to access the Shop until the national lockdown ends and Covid restrictions ease. We will provide more details when there is more clarity around the situation. 
Click & Collect
Click & Collect will now be available through the Online Shop. To purchase items please click on the link, select your items and pay online, ready for collection. 
The ARDAA Shop holds a wide range of goods including: Farmyard Manure, Grow Organic, Compost, Soil Aggregates, Perlite & Vermiculite, Netting as well as a wide range of seeds. You can access the Click & Collect Online Shop here as well as via the Website and the Facebook page. 
All payments are made online, at the time of order, with credit/debit card and all orders must be placed before 1pm on Friday for collection on Saturday that week. Orders placed after that time will be available for collection the following Saturday. 

You will need to collect your order on the first Saturday following the placement of your order, between 11am and 1pm. No additions to your original order will be allowed at the time of collection and no purchases can be made on the day. 
The reason for this is to limit the exposure of our volunteers and allow time to process orders ready for collection. 
Please ensure that you maintain a 2m social distance when collecting your orders 

Potato Orders
We have now heard from our supplier and the Potato Orders will be available for collection on 13th February 2021 between 11am and 1pm. NOTE There is no frost proof storage at the allotments so the Association cannot be held responsible for any potato orders not collected on time.  

Two varieties of the potato crop have completely failed and won't be available this year. They are Lady Christl and Winston. However, there are very similar varieties, Acord and Casablanca respectively, which the supplier has confirmed are virtually the same. We have accepted these as replacements since there seems to be a national shortage of seed potatoes. If you'd rather not accept the replacements, we will refund your money for the varieties unavailable.   

Kings Seed Orders
The Kings Seed Order for the Association is currently processing.  As you my be aware the company has been under extreme pressure with unprecedented demand on top of limitations caused by COVID restrictions. This has led to them having to close orders completely for the general public on several occasions. 
Please rest assured we will notify members as soon as the seed orders arrive. However, we are unable to give, any more information or a timescale as to when this will be, as this is dictated by the supplier Kings Seeds.  
When the seeds orders arrive, they will be available for collection during the Click & Collect hours of 11am to 1pm on Saturdays from the Allotment Shop.