The extra work created for our community volunteers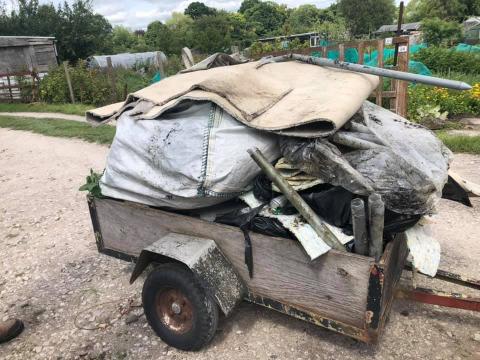 I just want to share with you all one of the many 'hidden' tasks completed by our group of community volunteers recently.
Concealed behind the shed of a now terminated tenant was a full trailer load of carpet and underlay, obviously from a very recent home project. This would have cost us a considerable sum to dispose of had Peter Gresham not kindly allowed us to put it in the skip he paid for recently on site.
This is not just an abuse of a plot, (and it didn't stop with just this load of rubbish) it is completely unacceptable and an unreasonable task for the community group to have to do.
This is not a nag, merely an opportunity to show you what we sometimes have to deal with, and a request to think carefully about what you bring on site, and if you have rubbish please please take it home.
Thank you
Julia