A Halloween Spooktacular!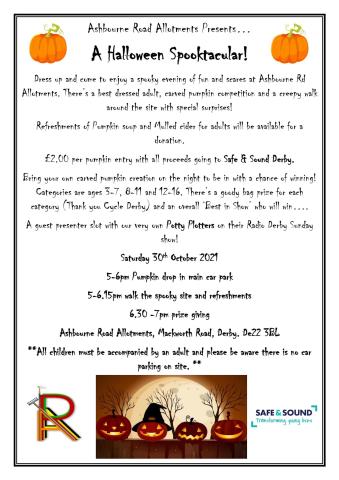 On October 30th we're hosting something for the local kids (& bigger kids!) please see poster below.
We'll be contacting those who have said they'll help but, if you want to be involved, respond to this post in the comments below.
Members of the Association will soon be receiving an email but as a heads up, we're looking for plot holders to carve their own pumpkin, create a spooky scare crow or go really mad and decorate the front of their plots so we can create a spooky trail around the site.
In the meantime, if anyone has any surplus pumpkins or squashes please place them on plot 31! Any questions, please email events [at] araa.org.uk