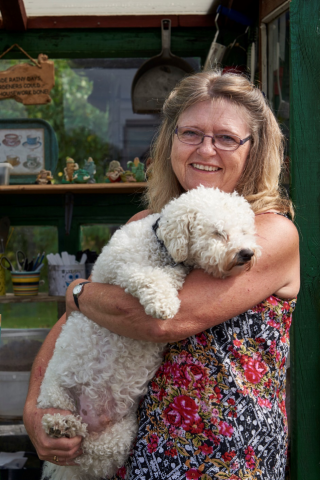 I have had the allotment for approximately 18 years. Me and my husband David took it on following a visit to the Annual Show one year.
Unfortunately, my husband died 5 ½ years ago but I decided to keep the plot on. There is a lot of David here as he made the raised beds and shed out of scrap materials. I am trying to continue this when things need replacing.
The allotment is a place where I feel happy and close to David. It is so peaceful when you come here and I get great satisfaction growing my own vegetables and fruit. 
I hope to keep my allotment for many years to come.
Oh! And by the way - I am not on my own when I come here  - I have my trusted friend Teddy!