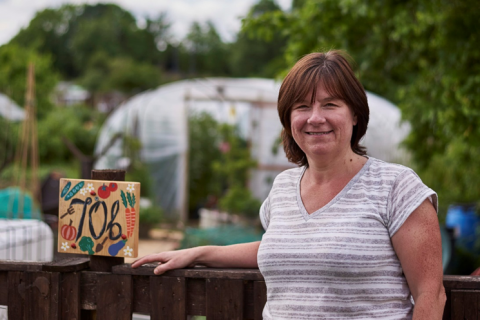 Julia:
After years of suffering from depression, and after a particularly bad episode in 2009 I was encouraged to start growing my own veg at home. I enjoyed doing this so much I started to take over the flower boarders with potatoes...then I started thinking perhaps I should get an allotment!
I went in at the deep end and took on a full-sized plot. Initially I didn't know if I could cope with being around other people, but that's the beauty of most allotments; if you want to be on your own you can be but if you want company there is always someone around to chat to.
Anyway, to cut a long story short, having an allotment has been the best thing for my mental health, it's my little haven and I get a great sense of calm when I am on my plot. The satisfaction and wellbeing from producing your own fruit and veg is incredible, plus I have made some wonderful friends on this site and my previous one.
I would encourage anyone considering taking on a plot to go for it, it's hard work at times but well worth it.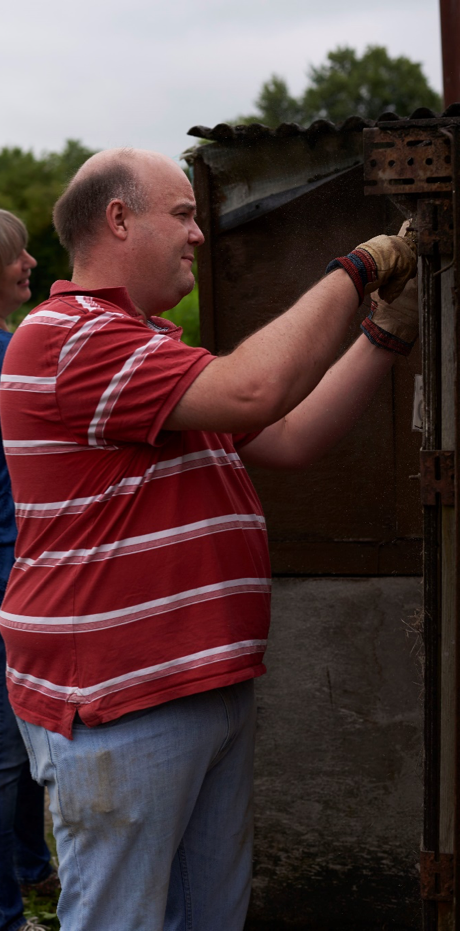 Mark: "How else would I get to see my wife?!"