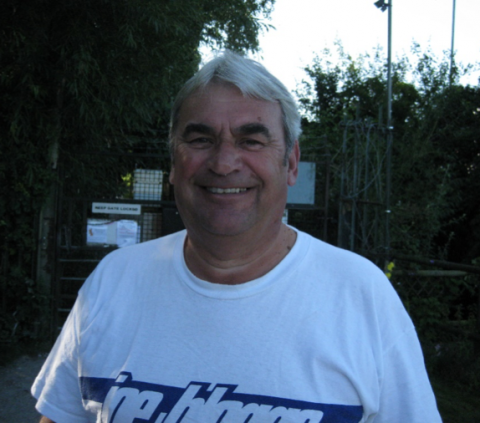 The reason I decided to have an allotment was years ago as I sat in the endless queues of traffic as I made my way to teach the Derby folk at Wilmorton College.  Every morning I saw this elderly gentleman, probably the age I am now, so a mere youngster, pushing his wheelbarrow on his way to the allotment and thought you know what one day that's what I'm going to do, I have always loved gardening and he looked so relaxed and I thought how wonderful.
So, as it got closer to my retirement I got in touch with several allotments and had my name put down and 18 months later I got a call to say one had become vacant.  We, you notice I now say WE, went down and when we saw the plot Trevor said OMG, half had not been cultivated for 12 years and the brambles were over 6 feet tall, we discovered an apple tree totally hidden with brambles several weeks later.  We took the plot as I was so excited and set to and 5 years later we are still at Plot 80 which has been transformed but love it.
An allotment is not just about growing things but you meet lots of wonderful people, have a laugh, share ideas and problems, etc.  It has certainly been our bolt hole on many occasions over the last few years.  
You arrive there with the weight of the world on your shoulders and leave a different person!!!  It is so quiet and peaceful, the birds are singing, your produce is growing and weeding is the best!!!