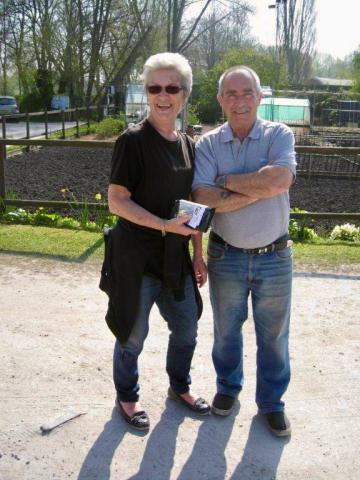 It is with great sadness that we share with you the news that our wonderful friend Viv Croke passed away last Friday, 30th July.
Viv wasn't able to get down the plot much since the start of the pandemic but she loved allotment life with her husband Martin who she worked and shared a plot with for many years. Viv liked to get involved with the allotment community and was always happy to participate in events and competitions.
Those who knew Viv will always remember her kindness, sense of fun and great humour.
Viv's funeral will take place on Friday 20th August at 10am at Markeaton Crematorium.