Recognised once again with a Green Flag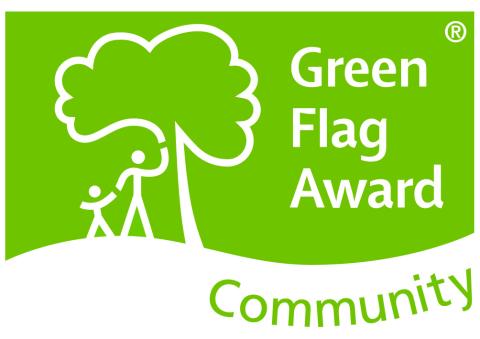 Once again, we are proud to be recipients of a Green Flag, the international quality mark for parks and green spaces.
Never before has the value of free to access parks and green spaces been more important, with parks continuing to provide a sanctuary for communities to engage with nature, improve their physical and mental health, play and come together.
Our Green Flag Community Award recognises the thousands of hours that our volunteers commit each year to our wonderful community green space. The site was assessed, back in May, against 24 criteria including safety, security, biodiversity, maintenance, heritage and community involvement. We received the highest grade which was summarised by the judge with:
"It was a pleasure to walk round Ashbourne Road Allotments, the site exudes a calm and inspiring atmosphere with everyone on site friendly and enthusiastic. The award is a well deserved recognition of the all the hard work, individually and collectively, that is on show."
Commenting on our award, the Association's Secretary, Julia Slater said:
"We are once again honoured to receive a Green Flag Community Award.  
Managing and maintaining an allotment site is not without its challenges but with enthusiastic, committed volunteers we are able to provide a safe and welcoming green space for our members and the wider community to enjoy.  This Green Flag Community Award is recognition for all those volunteers.
I personally am proud of what has been achieved at Ashbourne Road District Allotment Association over the past decade. Whilst it is obviously important to manage and maintain our allotment site for today, the volunteer management committee are ever conscious of the need to protect it for future generations to enjoy."